YMCA Expo 2023 General Assembly
YMCA Expo 2023 General Assembly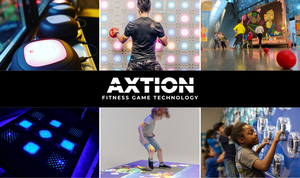 YMCA Expo 2023 General Assembly
Join Axtion Fitness Games and Interactive Wall at the 2023 YMCA General Assembly in Atlanta GA, July 20-23, 2023
YMCA's look to us for Kids & Family fitness solutions that increase ROI and drive memberships.

We work with YMCA's to engage the kids and members with innovative fitness game technology.

Set-up a Discovery Call so we can learn more about you and work together to create an action plan for your facility.
YMCA General Assembly Expo 2023
The General Assembly of YMCAs is the Y's premier leadership development conference designed to connect, educate, and inspire YMCA staff and volunteers.
Held every three years, General Assembly offers abundant opportunities to network with other leaders; first-hand engagement with nationally recognized thought leaders; exposure to 200+ companies at the largest YMCA exhibition of products and solutions; and a first look at new national initiatives before they launch.​
More Information: exhibits@ymca.net
Attendees: ga@ymca.net