YMCA General Assembly
YMCA General Assembly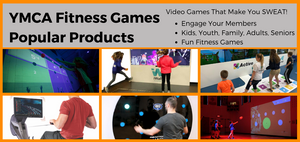 ENTER TO WIN over $10,000 in Merch!
Stop by our booth at the YMCA General Assembly, play a game, you are entered. Giveaways include: Nexersys Fitness Game System, Nexersys Cross-Body Trainer, Data Digital Leaderboard for all your interactive products, Product Demo at your facility, T-shirts, and more.
Not attending YMCA GA? Enter your name online.
Contact Us For More Information
YMCA's look to us for Kids & Family fitness solutions that increase ROI and drive memberships.
We work with YMCA's to engage the kids and members with innovative fitness game technology.

Set-up a Discovery Call so we can learn more about you and work together to create a action plan for your facility.

Discover how we engage, measure and prove Fitness Games work.
About YMCA GA 2019
The General Assembly of YMCAs is the Y's premier leadership development conference designed to connect, educate, and inspire YMCA staff and volunteers.
YMCA General Assembly 2019 - Anaheim California.
Visit https://yexchange.org/ga/Pages/default.aspx for registration fees and budget tips.
YMCA General Assembly - Facebook Page.
https://www.facebook.com/events/746022632267957/
YMCA General Assembly - LinkedIn Page. 
https://www.linkedin.com/showcase/2019-general-assembly-of-ymcas/?originalSubdomain=ca

About Axtion:
Axtion Fitness Technology can be described as video games that make you sweat. The player is so wrapped up in the entertainment and fun factor of the game that they do not realize they are exercising.

We create fitness game experiences for kids, teens, adults and seniors.