Combating childhood overweight & obesity / Cutting edge technology and innovative products
Combating childhood overweight & obesity / Cutting edge technology and innovative products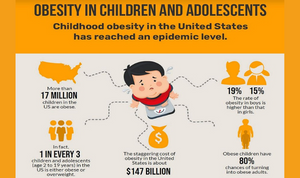 By 2030, it is estimated that 50% of the U.S. population will be obese.  Childhood obesity is on the rise – and so is the video game industry at more than $90 billion in the United States.  There are 188 million gamers in the United States alone, and 20% of them are under 18.  Axtion Fitness Games allows us to do what at least 37 million kids would be doing anyway in a way that keeps us active, challenges the mind and body, and provides a growingly rare opportunity for face-to-face interaction and play.
According to American healthcare experts 1 out of 6 children between ages 2-19 are considered overweight, 1 out of 5 children between ages 2-19 are considered obese.
Axtion Technology provides Fitness Games with technology. It is one of the fundamentally new and innovative approaches that is critically required to encourage children to be physically active on a daily basis. The severity of the crisis was highlighted at the Let's Move! Launch where First Lady Michelle Obama stated that "The physical and emotional health of an entire nation is at stake".
Health-care costs tied to obesity are estimated at $173 billion per year, and expected to go up if the obesity rates for the younger generations don't significantly decrease.
This evolutionary stage is called "Fitness Gaming" because it combines exercise with playing entertaining virtual reality games and simultaneous multi player gaming featuring the latest in video and computer technology.
MultiBall Interactive Gym Wall was designed according to the needs and demands of today's kids – colorful, interactive, social, robust, loud, challenging, entertaining, musical, educational, and on walls, floors and ceilings.
Schools and Education Centers are obtaining funding and grants to implement the MultiBall Interactive into their gyms or multi-purpose spaces.
MultiBall Interactive Gym Enhances Learning, Play and Physical Activity at Schools.
YMCA, Boys & Girls Clubs, Salvation Army Kroc Centers are offering fund raisers, seeking donations and applying for after-school grants to add the MultiBall Interactive Wall.
Park Districts and Recreation Centers are another great opportunity to benefit for the MultiBall Interactive game System. They provide needed community recreation to families across America.
MultiBall Interactive Gym is a fitness game playground that uses lights, sounds and video to transform any space into an engaging, immersive video game Physical learning center.