tWall Interactive Events & Marketing
tWall Interactive Events & Marketing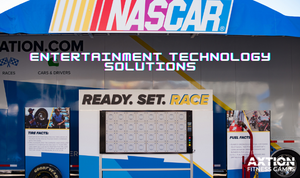 We create fun, exciting environments where the worlds of technology + games + activity intersect.
Increase engagement 3-5X with Interactive Active games.
The greatest advantage fitness gaming has over traditional forms of activity is that it is not just a physical activity, but also a form of entertainment.
Advantages of Interactive Gaming
Adaptable to any age group.
Ideal for Events
Promotes healthy social interaction
Integrates physical activity and electronic entertainment.
Fits in with recent trends in consumer interest in video games.
tWall Interactive provides an activity that all party guests can do together. Groups of friends can compete against or cooperate with one another in a wide variety of games.
Event Images:
Contact Us For More Information
####
One of the most critical aspects of an event is attention. Attracting and keeping the attention of attendees at a busy event should be your top priority. Uniquely gaining attendees' attention is one of the many reasons why you should have an interactive wall at an event.

Branding
Your business's brand is everything. Branding tells customers and event attendees who you are, what you stand for, and your brand's mission. These factors all play a significant role in building customer loyalty and trust.

When your business uses an interactive wall at an event, you can visually tell the story of who your brand is and what you do in a unique way that connects with attendees.

Customer Experience
Standing out at an event is vital to finding success. One of the best ways to become a memorable brand at an event is through transforming the customer experience. An interactive video wall can leave a lasting impact on consumers when it creates a personal connection with users.